WELCOME BACK! WELKOM TERUG!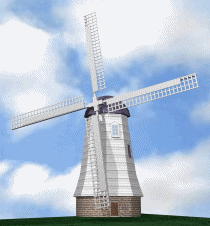 Check our photos and recent activities located at Shutterfly and updates of upcoming, recently attended events, and Youtube videos.
Photos on Shutterfly of Potluck 2012 at Burns Residence
Banquet at McNeal Studio in Jackson Mississippi November 11, 2012 Commemoration and Memorial honoring Dutch Pilots of WWII who are buried in Cedar Lawn Cemetery
Please do visit our activities posted at Shutterfly.
https://auctionandmoretocome.shutterfly.com/activityfeed,
calendar and photo gallery. The Calendar section is located on the "Home" tab. Thank you for visiting.
Gezelligheid Kent Geen Tijd
or
"Let the Good Times Roll"
"Laissez Rouler les Bons Temps"

Since 1957 the Holland Club of New Orleans
has made it possible to experience
world famous Dutch "gezelligheid"
REGISTRATION is simple by downloading the form,
mail it, or come and join us at one of our CALENDAR OF EVENTS.
The Holland Club of New Orleans LA ....
invites you to become a member! Whomever you are, if you have the slightest interest in Holland, you will be welcomed into an environment by their citizens, decendants and friends who have an active interest in The Netherlands.
The Holland Club of New Orleans, LA, was established over a half century ago. We organize several social events during the year such as picnics, coffee meetings, BBQ's and or potlucks.
The highlight of the year is our Christmas gathering in a local restaurant or in a private home. We announce these meetings in our newsletter and our Facebook page.

For problems or comments please contact webmaster: hollandclubno@yahoo.com